After a certain period of time it is normal that your relationship has an everyday routine. Everything has become normality. Compliments are only rarely made, the partner is not given the necessary attention and when you make love there is no more excitement.
But this is no reason to end the relationship. Because deep inside, you still know that you love your partner, you just forgot, how to show it and you sometimes don't feel it. If you want to refresh your relationship read the tips.
How can you refresh your relationship?
The first step is to realize that not the relationship is broken, but that the relationship has become normality. To improve your relationship read the following tips:
Compliments make your partner feel appreciated. He will be glad to hear that you like something or that you appreciate his work.
A tender touch is sometimes more worth than a thousand words. When did you hug your partner for the last time?
Organize a first date with your partner, just as you did in the early days of your relationship. These dates should be organized once by you and the next time by your partner.
If making loving has become dull, there is only one thing you can do: Make it different! You could surprise your partner with an original gift. The Tantra chair is ideal for this. Let your partner choose from the position guide and surprise him with a body massage. Remember that not the quantity is important but the quality.
Be patient. Changes sometimes take some time. Do not place your expectations too high, but have courage for new things and talk to your partner about your wishes and ideas.
If you have managed to improve your relationship, make sure that the fire doesn't go out again. It is not enough to endeavor from time to time; you have to show your partner every day that you love him. A simple gesture, a compliment or a loving word can make the difference.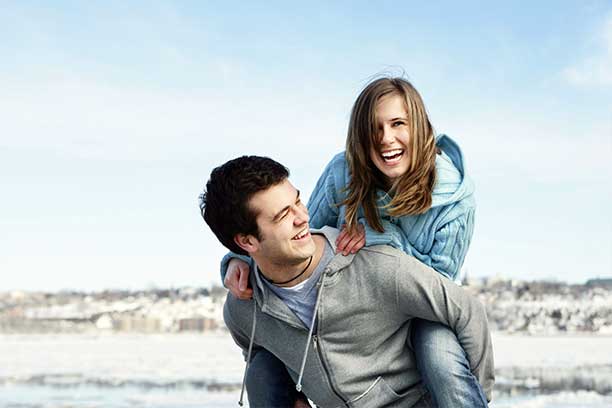 How can the Tantra chair improve your sex life?
Remember: not the quantity but the quality is crucial. In other words, it's better to have less sex, but when you do it, do it with much love and devotion. The Tantra chair is an excellent tool to improve your sex life. Moreover, it is also great to relax or read and it is very discreet. You can put the Tantra chair in your living room. If you want to improve your sex life, consider the following points:
Make love only when you have enough time, this is how you can really enjoy it and let your mind go off.
Place romantic music in the background, perhaps something that you have heard together at your beginning.
The atmosphere in the room is extremely important. With dimmed light or perhaps with candles you can make a romantic atmosphere.
Surprise your partner with new massage oil, a lotion, a sex toy or sexy underwear. Maybe you have never tried a sex toy together, so this would be a good time.
If you have a Tantra chair, cover it with the protective sheet; which can be easily washed in the washing machine after use.
Ask your partner about his sex fantasies. Try a new position. You can find new positons in the position guide.
You will see that your partner appreciates your efforts. The more love and affection you give, the more you get back. Have courage for changes and use the chance to refresh your relationship.